One and two-day filmmaking immersion workshops teaching you real-world techniques,
visiting more than 15 cities throughout 2016.
This two-day immersion filmmaking workshop
will be visiting 15+ cities in 2016
Day one will consist of a six-hour Practical Filmmaking Workshop covering
lighting, lens choice, camera choice and movement.
At the end of day one, there will be a 3-hour Evening Workshop that covers the business and art of video,
including how to make money shooting video and which equipment will yield higher profits.
Day two will be an on-location Hands-On Workshop where you'll be using
the equipment and working side-by-side with the instructor.
Shoot footage you can take with you and add to your reel.
"Barry brings a unique combination of skills and experience to a presentation that enables him to not only draw crowds in, but engage them for the duration of his presentations. He is able to explain the use of techniques and technologies at levels that match his audiences….from amateurs up to cinematographers. (Barry) is the consummate professional."
Rick B.
"Barry Andersson's presentations were an inspiring mixture of timeless lighting foundations presented thru the filter of real world production situations. He stressed that the equipment is a valuable tool, but it takes the user's creativity and imagination to show what it really has to offer."
Duane S.
"I learned more in one day of Barry's class than I did in film school."
Sarah H.
"I have done a lot of online training and classes but the way Barry showed real world examples and walked us through practically how to get better images really helped me regain my passion for shooting again."
Jon M.
We guarantee our workshops will teach you tips and techniques to improve your images and help you increase your revenue.
Shoot in an actual real-world location – not in a hotel ballroom.
Practical Workshop
Lighting, Camera & Movement
Real-world lighting

Choosing the right cameras & lenses

How to move the camera

Tips to increase your production value
Evening Workshop
3-hour Crash Course on the Art & Commerce of Shooting Video
How to network & find jobs

Work your referrals & grow your business

How to bid & maximize profits

Negotiate higher rates for your service
Hands-On Workshop
HANDS-ON VIDEO PRODUCTION BOOT CAMP
Real-world on-location filming

Hands-on Video Production Boot Camp

Hands-on time with all film equipment

Work side by side with Mr. Andersson while he explains tips and tricks to improve each location

 Shoot an actual scene for your reel

Bring your hard drive – you are bringing your work home with you
All-Access Workshop Pass
Both Days, All Workshops, TOP VALUE
All Access

Practical Workshop: Lighting, Camera & Movement

Evening Workshop: Art & Commerce of Shooting Video

All-day, Hands-On Filmmaking Workshop

Video download of the course ($400 value)

More than $500 in discounts and giveaways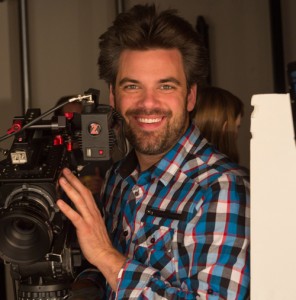 Barry Andersson
Barry Andersson is an award-winning director and cinematographer. His career started with live television video production and now includes a pair of feature films, several acclaimed short films, television pilots and numerous commercials. Mr. Andersson uses his real-world experiences working for clients such as ESPN, Skype and Discovery Channel to conduct seminars globally about best practices for filmmakers.
His list of speaking appearances include NAB, the Idea Conference, and Creative Suite Conference, among others. He's consulted with groups such as the U.S. Marine Corp, NFL, NBA, MLB, NHL and several prestigious U.S. universities.
Mr. Andersson is the author of the DSLR Filmmakers Handbook.